The Classic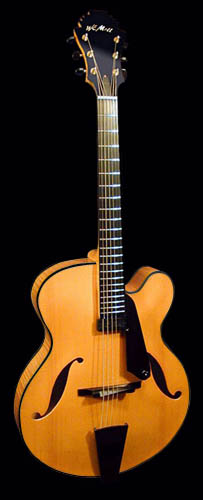 The Classic is an intermediate guitar, designed to bridge the gap between laminated guitars, and premium custom instruments. The Classic is a fully carved and bound archtop, well appointed and ready for some serious playing.

By utilizing slightly less figured tone wood, simplifying the design, and using less ornamentation, The Classic affords you the opportunity to own a great sounding and playing archtop, at a fraction of what you would expect to pay for a highly decorated instrument.

Whether you are an accomplished student, or a professional player looking for a "workhorse", The Classic provides high quality materials, construction, playability, and tone not normally found in this price range

Available in 17" and 18" models.

$7,000
Includes a Reunion Blues gig bag.
For 7-string, ad $500